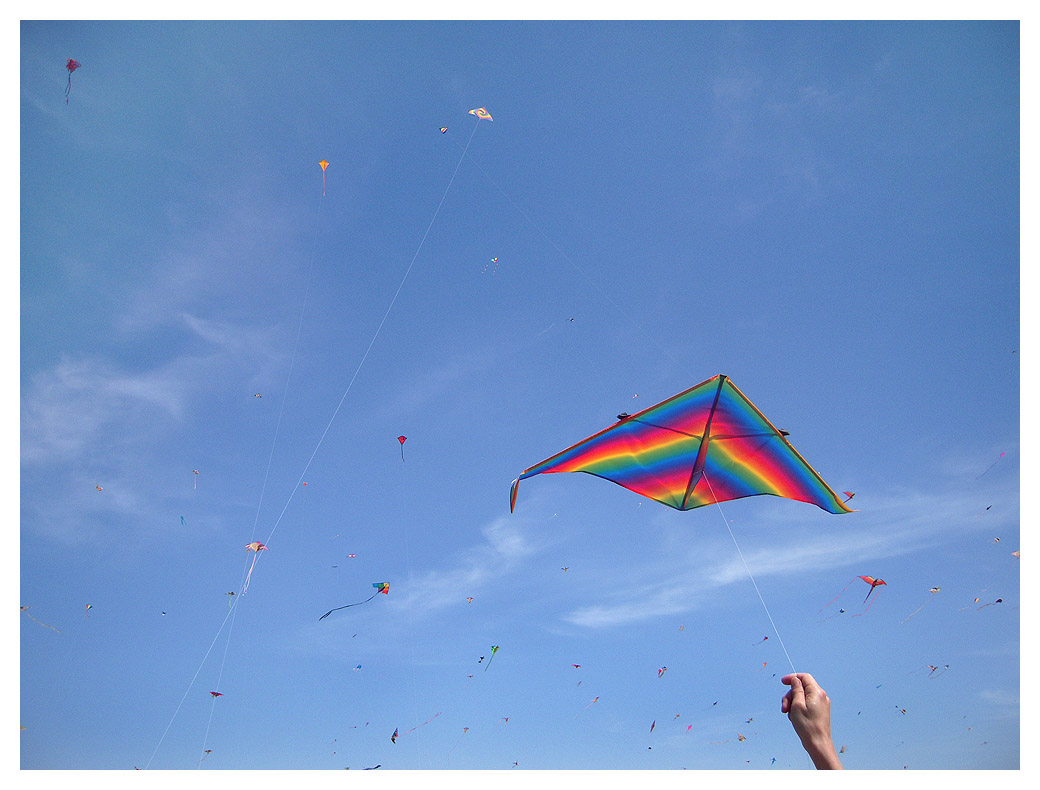 82nd Annual Zilker Park Kite Festival. © Ryan Schierling
We started our Sunday waiting for one cable technician, waiting for a two-hour window to open and close, waiting to end our three-day drought with no internet. Technology is occasionally a frustrating child, unwilling to cooperate, throwing a tantrum of ones and zeroes and disobeying the simplest of commands (pleas). The lights on the cable modem just kept blinking, and blinking, and blinking – no send, no recieve, no in, no out – just power and a tired, blinking cable light.
The tech showed, went through the un-plug, plug-in, un-plug, plug-in routine, and finally had to scale a fence into our neighbor's yard to suss out the problem at the cable junction box. Long story short, internet restored. Faith restored. Hope restored. Connectivity, resumed.