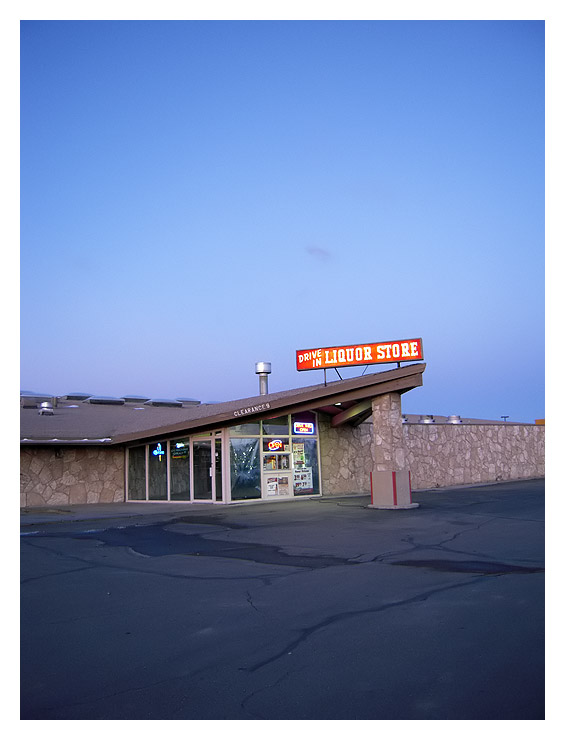 Outlaw Inn (attached to drive-in liquor store). Rock Springs, Wyoming. © Ryan Schierling
Our intended route was to drive across Wyoming, drop down into Colorado through Cheyenne, skirt Denver and head east through Kansas.
Four feet of snow in eastern Wyoming changed that pretty quickly. We learned when we stopped for gas at Point of Rock, that I-80 had been shut down from Rawlins to Cheyenne – roughly 150 miles of highway – with no detour routes available. We thought about waiting out the storm until a stranded trucker told us about the thousands of semi trucks lining the highway, 20+ miles deep, patiently queued up for the interstate to reopen. To make matters worse, the highway from the Wyoming border to Denver was closed, and so was I-70 heading west from the Kansas border into Colorado. Forward progress was impossible.
We turned around and stopped for the night in Rock Springs.